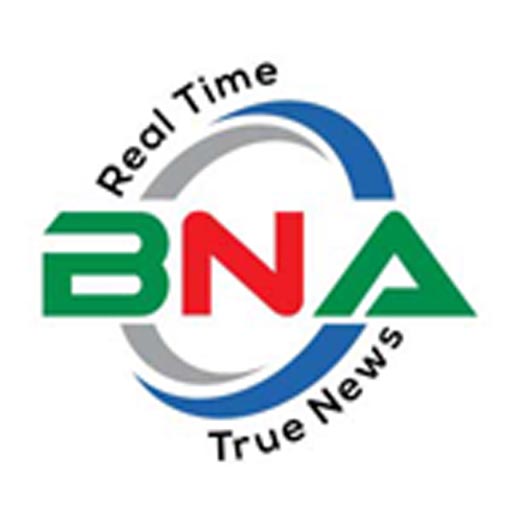 Bangladesh News Agency(BNA) -About
Bangladesh News Agency(BNA) is a renowed  private news agency of Bangladesh, established in 26th December in 1992.
BNA is the single, most comprehensive source of Bangladesh News.It's providing Bangladesh and world news, views and current affairs, breaking news and photo services to the private TV channels, Radio, National and local newspapers.
Comprehensive news diaries, text reports, pictures and videos on our state-of-the-art digital platforms, designed specifically to speedily share large quantities of content. We produce our own unique copy, according to international best practice reporting standards and we also offer you news from a range of government and independent sources.
Online Bangla
Bangladesh News Agency(BNA) is the first Bangla news and bangla news online provider of the country.
With representative offices in 20 cities nationwide and few overseas bureaus across the three continents, the BNA has a strong contingent of reporters working across the country and in most of the key areas around the world.
With more than 10 media products made by more than 500 reporters and editors out of the over-80-strong staff, the BNA is the press agency with the largest number of information products and forms in the country, from source news in the forms of text, photo, tv, radio, and audio to publications such as dailies, weeklies, magazines, pictorials, books, e-newspapers, websites, online and print newspapers online bangla.
Bangla News Site
bnanews24.com is the news portal of Bangladesh News Agency(BNA). Bnanews24.com is the most popular Bangla portal in the Bangladesh. It covers Breaking News, Politics, Economies, National, International, Live Sports, Entertainment, Lifestyle, Tech, Education, Photo, Video, BD News & More. Stay with us for get more Latest News. Bnanews24.com was established with the real time true news as a Bangla news online. 
Bnanews24.com is one of the most popular Bangla news portals in Bangladesh. The online news portal has started its operations with the commitment of fearless, investigative, informative and neutral journalism.
Bnanews24.com has provided real time news update, using utmost modern technology since 2009. It also provides archive of previous news, and printing facility of the specific news items.
One can easily find latest news and top breaking headlines from Bangladesh and around the world within a short span of time from the online news portal.
Online Bangla News Portal
Bnanews24.com, the Bangladesh's leading online news portal, is updating 24/7 with entertainment, lifestyle, special reports, politics, economics, culture, education, information technology, health, sports, columns and features.
The news based site enriched with all the elements of country's traditional newspapers. A group of youngster journalists are working for the online news portal.
Bnanews24.com is trying to build a bridge with Bengali language people around the world and want to create a new dimension to the country's online news portal.
Bnanews24.com is very popular in young generations for online Bangla news. Bnanews24.com
Head Office Of Bangladesh News Agency(Bna)
31/ka Sarker Bari Lane , Nodda(Opposite Jamuna Future Park), Gulshan, Dhaka-1212, Bangladesh.
Hotline( Correspondent, News)-880-1766-444440
Email(News): [email protected]